Youtube now supports videos in High-Definition quality, watching videos in HD requires users to click a link and reload the full-page for HD version of the video, but if you want to enjoy videos on Youtube at the highest quality available by default with an option to download both MP4 and HD versions of the video, here are two Firefox extensions to make things fully automatic.

YouTube kini mendukung Video berkualitas tinggi (HD). Unuk menonton video pada kualitas HD, user harus meng-klik suatu link dan me-load nya kembali pada tampilan full screen (dan so pasti butuh koneksi cepat utk lakukan hal tsb). Alternatifnya kita bisa menikmati video tsb setelah kita mendownloadnya lebih dulu pada kualitas tinggi. Ada dua pilihan download yg tersedia, yaitu format MP4 dan HD (High Definition). Untuk lakukan hal ini kita dapat gunakan FireFox dengan bantuan 2 buah extension yang akan melakukan hal tsb diatas secara otomatis.

First Extension Will Make Youtube Load HD Quality Version Without Reloading The Page

Extension pertama akan membuat YouTube me-load Video pada format HD tanpa reloading sehingga akan lebih cepat.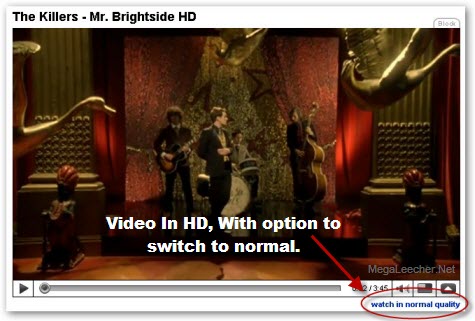 Second Extension Will Add Links For Downloading Videos In MP4 and HD Quality

Extension Kedua akan membuat link download video tsb pada format MP4 dan HD. Kita dapat masukkan link ini ke aplikasi download manager kita, misalnya IDM utk mendownloadnya dengan cepat.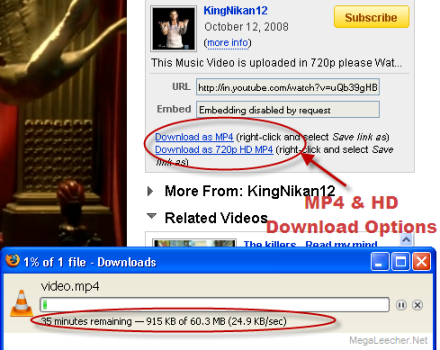 All you have to do is to click the links below and install the Firefox extensions and restart the browser, next time you visit Youtube videos will load in highest possible quality and will have links to download videos easily.

Yang harus anda lakukan hanyalah menginstall kedua extension tadi ke FireFox dan kemudian me-restart FireFox anda. Setelah itu, tiap kali anda kunjungi YouTube, maka YouTube akan me-load video pada kualitas tinggi yg tersedia dan memiliki link download secara otomatis.

Download these Firefox Extension at Here (RS - ZIDDU).

Cara install extension:
Setelah anda extract file downloadnya, click dan drag file ber-ekstensi .XPI ke FireFox. Atau bisa juga dengan double klik file .XPI tsb dan FireFox akan menginstallnya..